Aankondigingen
___________________________________________________________________________________________________________________________________________________________
Baggernetdag 'Bagger als grondstof' i.c.m. slotsymposium Interreg-project 'Using Sediment As a Resource'
I.s.m. Hoogheemraadschap van Schieland en de Krimpenerwaard en internationale partners (zie ook www.hhsk.nl/usar)
Datum: 19 maart 2020
Locatie: het Zalmhuis, Rotterdam
Bagger is een waardevolle grondstof, waar we veel slimmer en duurzamer gebruik van kunnen maken. Deze boodschap staat centraal op de eerstvolgende Baggernetdag, op donderdag 19 maart 2020 in Rotterdam.
Met slim hergebruik van baggerspecie wordt volop geëxperimenteerd, in Nederland en daarbuiten. 2,5 jaar na onze vorige themadag hierover, delen we met elkaar de resultaten van deze (inter)nationale experimenten. Zo staat op deze dag het internationale samenwerkingsverband 'Using Sediment As a Resource' centraal. Binnen dit project zijn alternatieve methoden en nieuwe technologieën uitgeprobeerd, maar de partners hebben ook recycling strategieën uitgewerkt, een ICT-tool ontwikkeld voor watermanagers en een digitale catalogus met toepassingen samengesteld. Ook kijken we vooruit naar wat nodig is voor opschaling, in het licht van de ambities van een circulaire economie. Ook uw project is hierbij van harte welkom! Laat het ons weten als u open staat voor een presentatie hierover.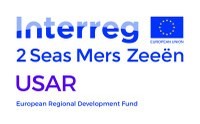 Het volledige programma vindt u hier.
U kunt zich hier aanmelden. De bijeenkomst is gratis toegankelijk.
N.B. Vanwege het internationale karakter van deze Baggernetdag, zal de voertaal deze dag Engels zijn. We zullen er voor zorgen dat de dag ook prima te volgen is voor mensen die de Engelse taal minder machtig zijn).
Scroll down for English
Conference Platform 'Baggernet' – 'Sediment as a resource' combined with final symposium of Interreg-project 'Using Sediment As a Resource'
In cooperation with Dutch Regional Water Authority of Schieland and the Krimpenerwaard and international partners (names and background information / promotion videos can be found on www.hhsk.nl/usar).
Date: March 19th, 2020
Location: The Salmon House ('Het Zalmhuis'), Rotterdam
Sediment is a valuable resource, which has potential to be used in much smarter and more durable ways. Both in the Netherlands and abroad, many experiments to reuse sediment are being done.
On Thursday March the 19th 2020 in Rotterdam, professionals from different countries will present and discuss their projects. The central focus of the day will be on the results of the Interreg-project 'Using Sediment As a Resource' (USAR), in which Belgium, France, the United Kingdom and The Netherlands participate. USAR identifies, demonstrates and tests new methods and develops the business models and tools that water managers need to apply this circular approach in practice.
Main outputs of the USAR-project, that will be presented at the symposium, are an inventory catalogue of possible uses of sediment as a resource, recycling strategies for partner territories and an Operational Sediment Management System: an ICT-tool for water managers to make business cases and management decisions for recycling of sediment.
On this day, we look towards a circular future in sediment management. The question is which content related and/or governance related steps are necessary to get to 100% circularity in sediment management? We therefore look forward to hearing from other sediment reuse projects and initiatives that contribute to a circular economy. Please feel free to contact us if you would like to present your project and/or lessons learned.
The full program can be downloaded here.
To register please click here. The meeting is free of charge.
___________________________________________________________________________________________________________________________________________________________
PFAS in waterbodem en baggerspecie; Tijdelijk Handelingskader in de praktijk
Op 29 oktober 2019 hadden we met het Platform Baggernet een bijeenkomst over PFAS.
Kijk hier voor de presentaties. We kijken terug op een geslaagde Baggernetdag.
___________________________________________________________________________________________________________________________________________________________
Heeft u een actueel en interessant onderwerp en wilt u meer weten over het mede organiseren van een Baggernetbijeenkomst, neem dan contact op met het secretariaat van Baggernet via secretariaat@baggernet.info.
Andere websites met aankondigingen:
Heeft u aankondigingen die voor Baggernet interessant kunnen zijn?
Stuurt u die dan, bij voorkeur per e-mail, naar:
Secretariaat Baggernet (SIKB)
Monique Kielliger
Postbus 420
2800 AK Gouda
E-mail: secretariaat@baggernet.info
Tel.: +31 (0)85-4862450